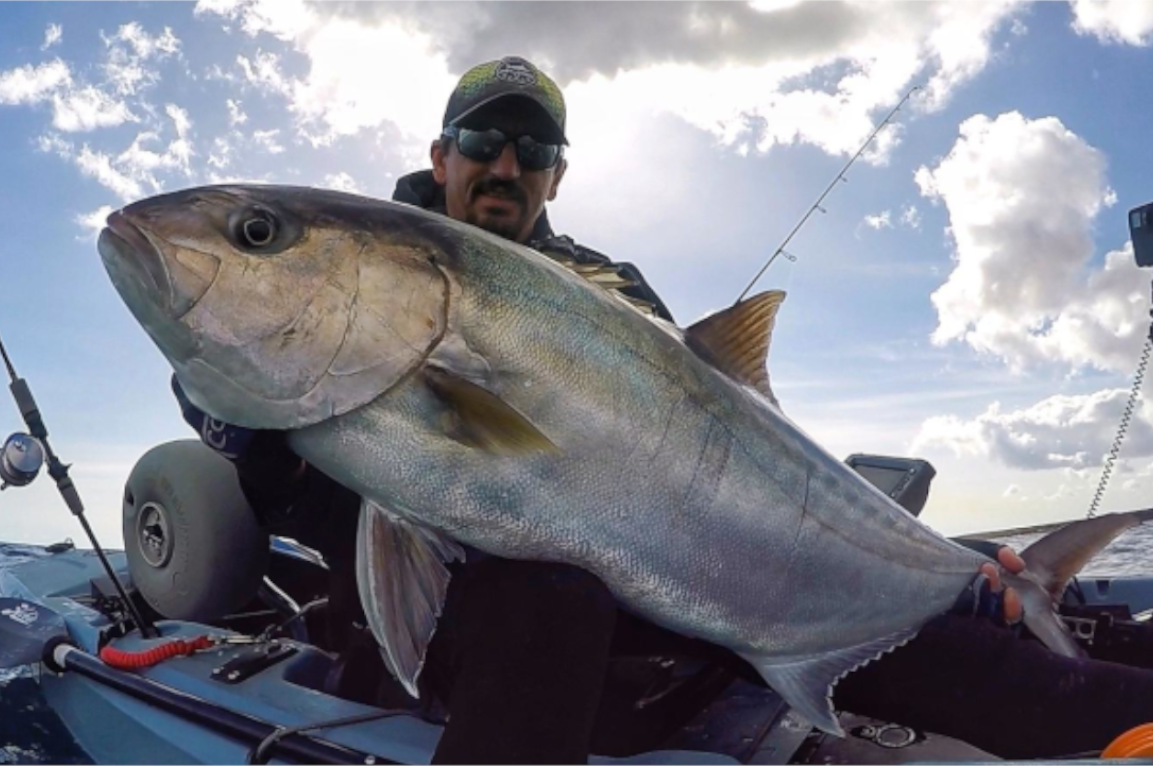 KAYAK FISHING
Preparing a KAYAK fishing trip for successo.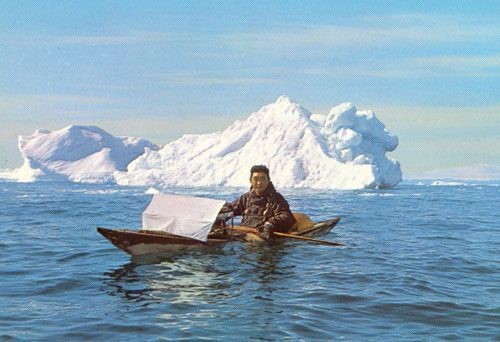 The kayak is the present-day craft with the most centuries of history. Although today it is a means of sport and leisure, there was a time when it was a way of life for arctic populations.
While natives of arctic regions did not rely on kayaks for fishing, in recent years sport fishing from kayaks has become popular in both fresh and salt water, especially in warmer regions due to the ease of entry. Kayaks can be purchased inexpensively and have low maintenance costs and can be stored in small spaces and launched quickly on the water.
Wheels and trailers can be purchased to assist in transporting the car to the water.
These manufacturers offer special fishing models that are designed and equipped for the sport, including specially designed hatches for livewells, integrated coolers and rod holders, GPS receivers and brackets for electronic equipment such as fishfinders and gpsmaps. Other accessories include tethered electric motors with long autonomy.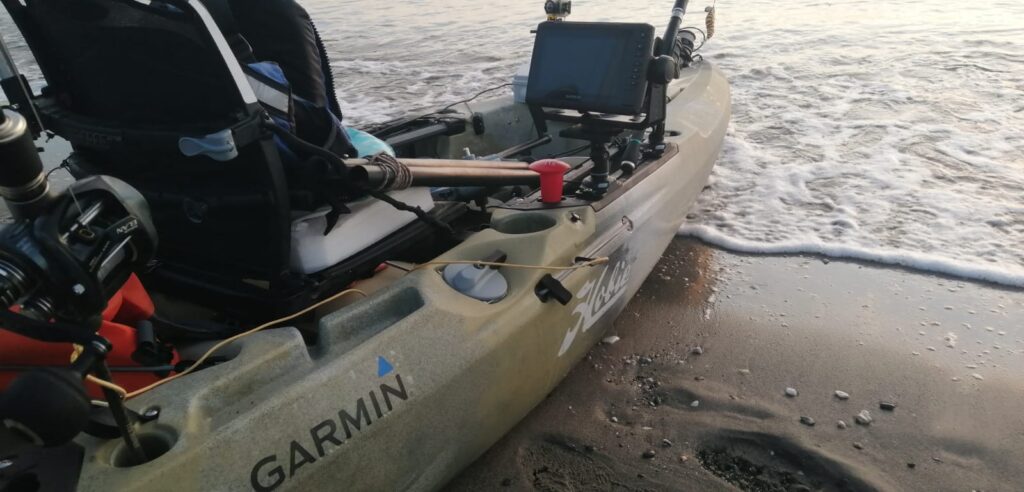 Specially designed fishing kayaks often have similar designs to recreational kayaks, but feature widths of more than 90 cm that increase lateral stability. The increased stability allows the angler to stand up and fish in the kayak.
These kayaks provide considerable storage space inside their hulls, allowing the angler to store rods, fishing tackle, batteries for sounders and motors, extra paddles, anchors and wheels for towing the kayak from the vehicle to the water or vice versa.
 Molded cutouts in the top of the kayaks are suitable for holding plastic boxes with extra supplies or for holding the tackle we use at the time, such as jigs or trolling lures, for quick replacement.
 Some anglers equip their fishing kayaks with outriggers to further increase stability.
The most popular fishing kayaks are rotationally molded from polyethylene because of its durability and lower cost, and are called self-emptying. Generally, kayak anglers are looking for stable, durable and comfortable designs.
Pedal-powered kayaks have grown in popularity since their debut in 1997. Pedal-powered kayaks use a propeller or fin system powered by the paddler's legs, comparable to a bicycle. These kayaks allow anglers to avoid paddling to keep their hands on the fishing rods, allowing for spin fishing to cast and retrieve more frequently or to continue to position themselves on the rock avoiding drifting in the case of jigging.
Kayak fishing has taken off spectacularly all over the world, and in places like Hawaii they are used for professional fishing. Large fish such as marlin and sailfish can be caught. Kayaking is fast becoming a favorite method of accessing fishing spots.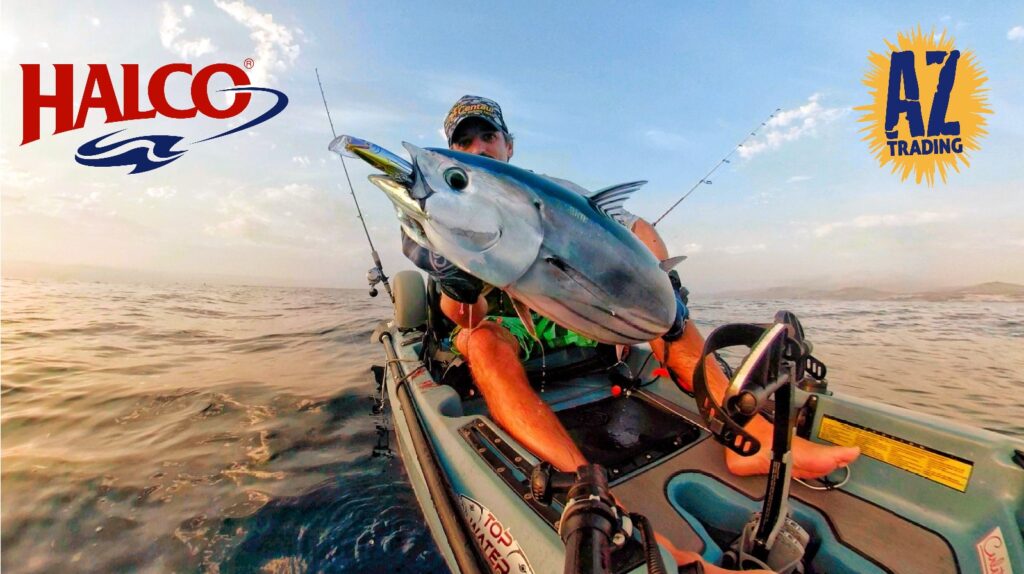 In addition to the safety equipment that we must carry transmitter, vests or tow lines, or clothing according to the area where we are going to fish, today we are going to focus and propose you the characteristics of the fishing equipment and accessories according to the fishing that you are going to do in your kayak, and show you how much material that AZ Trading distributes is suitable for these fishing from Kayak.
1- Bottom fishing with live or dead bait.
There we do not stop thinking about the Blackmagictakle hooks, perhaps the best hooks for live fishing. For fishing with dead bait or worms, we have the Bluecrab hooks, as well as all the minnows, beads or swivels for the rigging of the stops.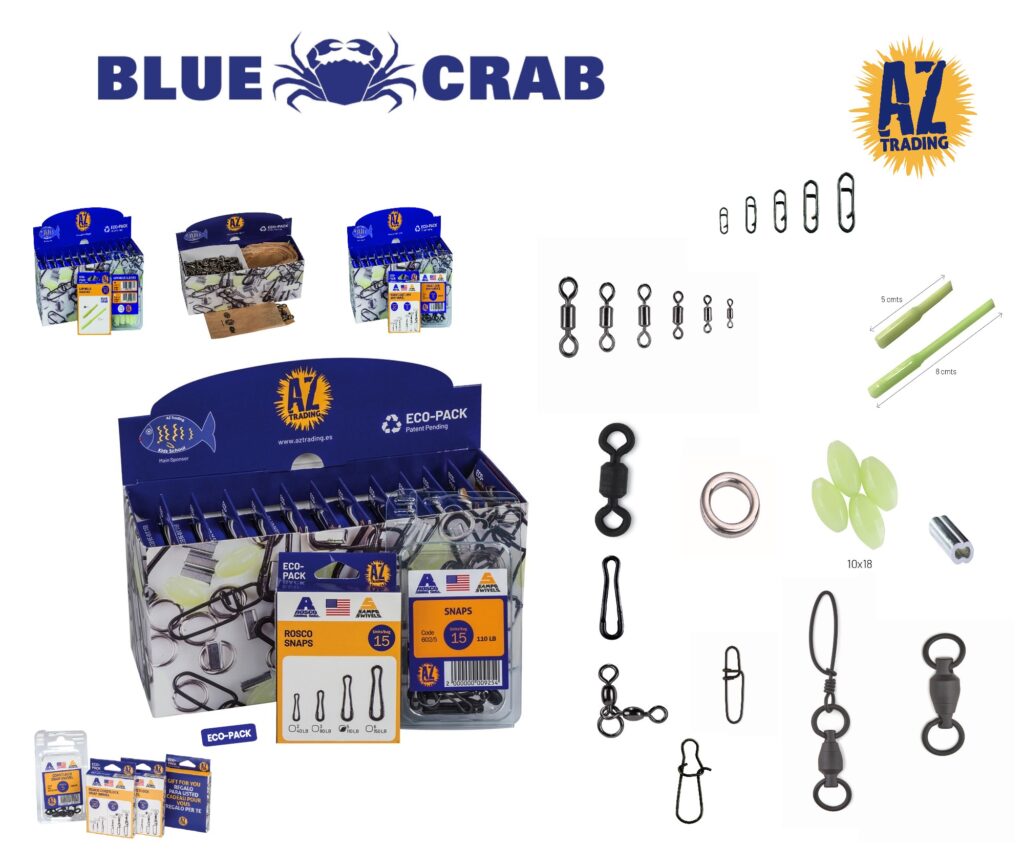 Delta yarns, both braided and fluorocarbon in different sizes, will be a good companion.
Different models of Centaur rods will delight the angler with their high quality.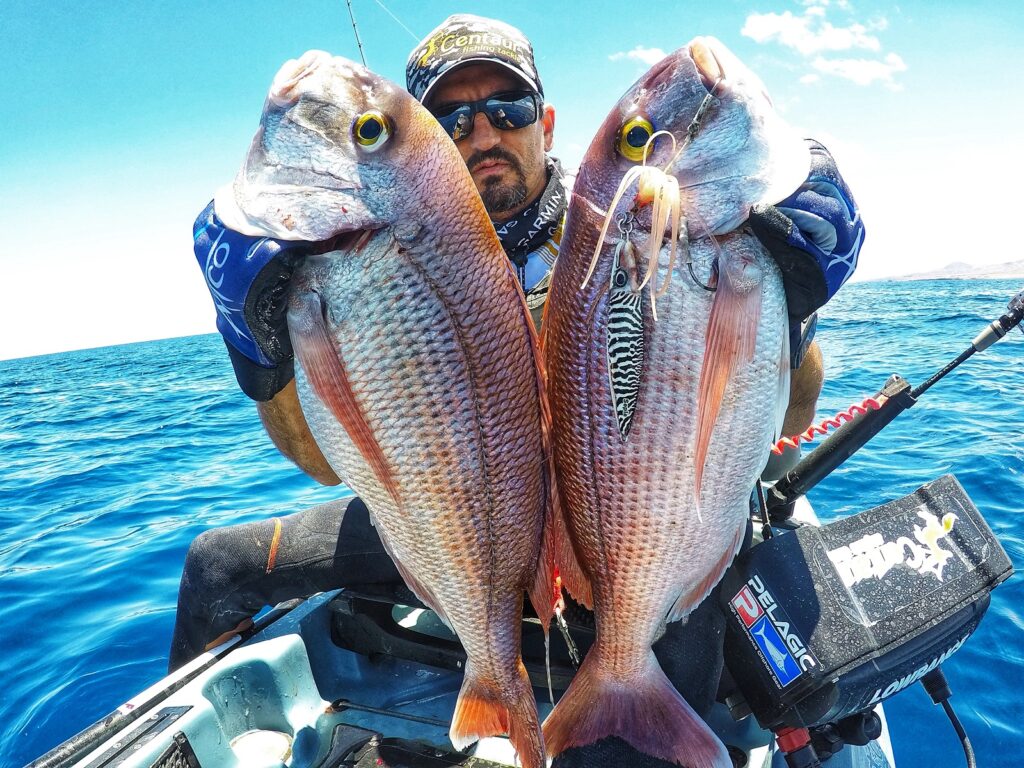 We have variety and quality for this type of fishing. From the fantastic 8x teflon Delta lines and the fluorocarbon of the same brand, as well as the shock leaders and fluorocarbons of BLACMAGICTACKLE.
BLUECRAB slow jigging lures with a realistic look that resemble the fish eaten by predators to the Knife jigs from 60 grams to more than 350 grams from Blackmagictackle, or the small jigs with octopus offered by HALCOTACKLE.
Centaur offers a wide variety of rods for this type of fishing, from super light action rods such as the 10-60 for tungsten or lead micro jigs, to powerful rods for big jigs and trophic fishing, as well as a range of spinning reels of different sizes for any type of fishing.
We add to this category all double hooks with assist mounted, as well as open or closed rings.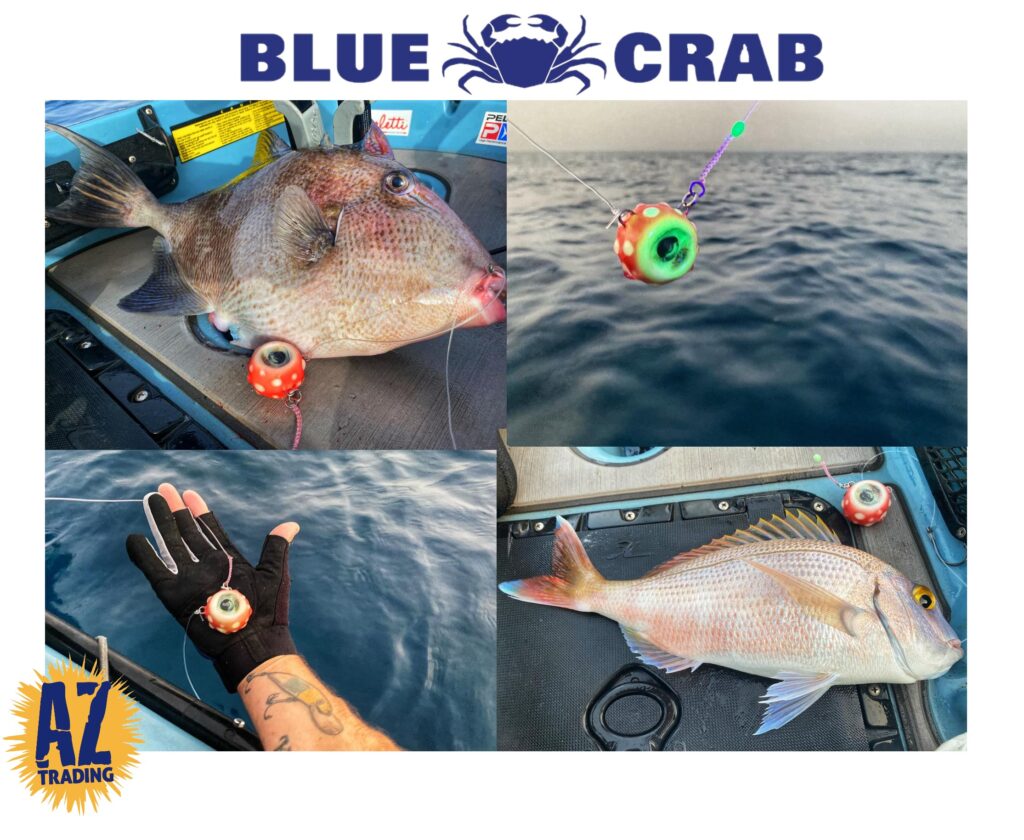 3- Trolling or trolling fishing
For this fishing, we have the highest quality and variety in the market. AFTCO is known worldwide for being No. 1 in hooks, trolling accessories, rod mounting accessories (rings, curved handles, etc), combat harnesses, clothing, gloves and more accessories.
BLACKMAGICTACKLE, and the wide variety of vinyl trolling lures, as well as its famous combat harnesses or hooks, high resistance hooks, threads and leaders of high thickness and resistance, among others.
We add to this type of fishing HALCO, a company that manufactures the famous trolling lures used all over the world capable of fighting with a GT, such as a big tuna, marlin or wahoo.
We have Holow x16 yarns and Delta brand monofilaments.
In fishing equipment, we distribute the prestigious Italian brand ALUTECNOS of trolling rods and reels, in LOD lighter sizes that can be used for kayak fishing.
We also have a wide variety of CENTAUR trolling rods.
Just as we see in HAWAII or NEW ZEALAND fishermen with big equipment catching sailfish and marlin, the most normal thing is that in Europe trolling or trolling is done with light equipment, which will often be the same used for spin fishing, using appropriate lures that you can find on our website WWW.AZTRADING.ES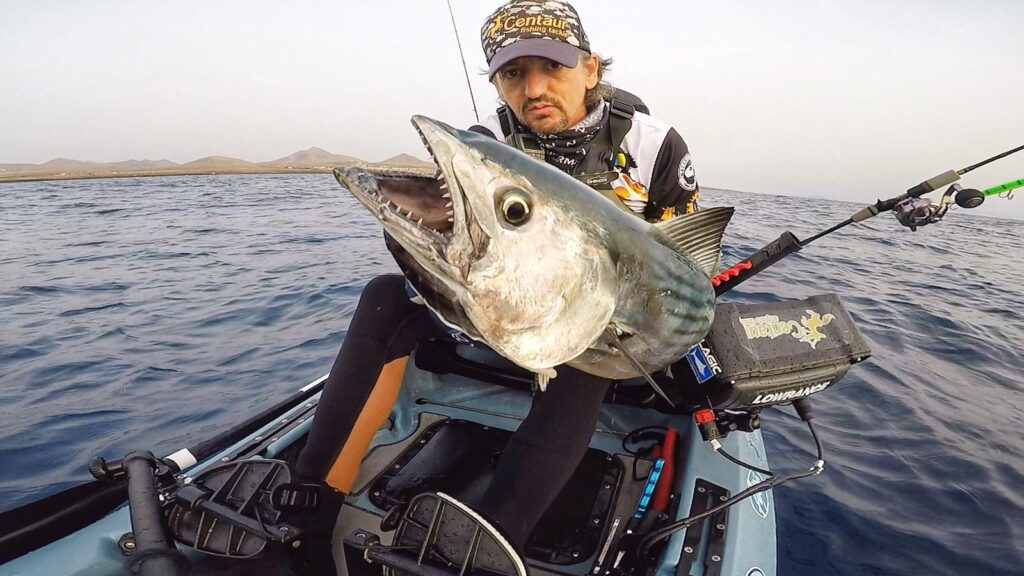 For this type of fishing we have rods specialized in light spinning as well as rods for big tuna fishing of the brand CENTAUR. A great variety that will leave you happy when you see the catalog, whether you fish in the estuary of your town small bass or want to make the trip of a lifetime to the tropics, Hawaii or New Zealand and catch a GT or a large tuna.
Teflon threads, very effective for lure casting, from Delta as well as fluorocarbon. Also PE8 braided yarns for big fish fishing or Holow yarns.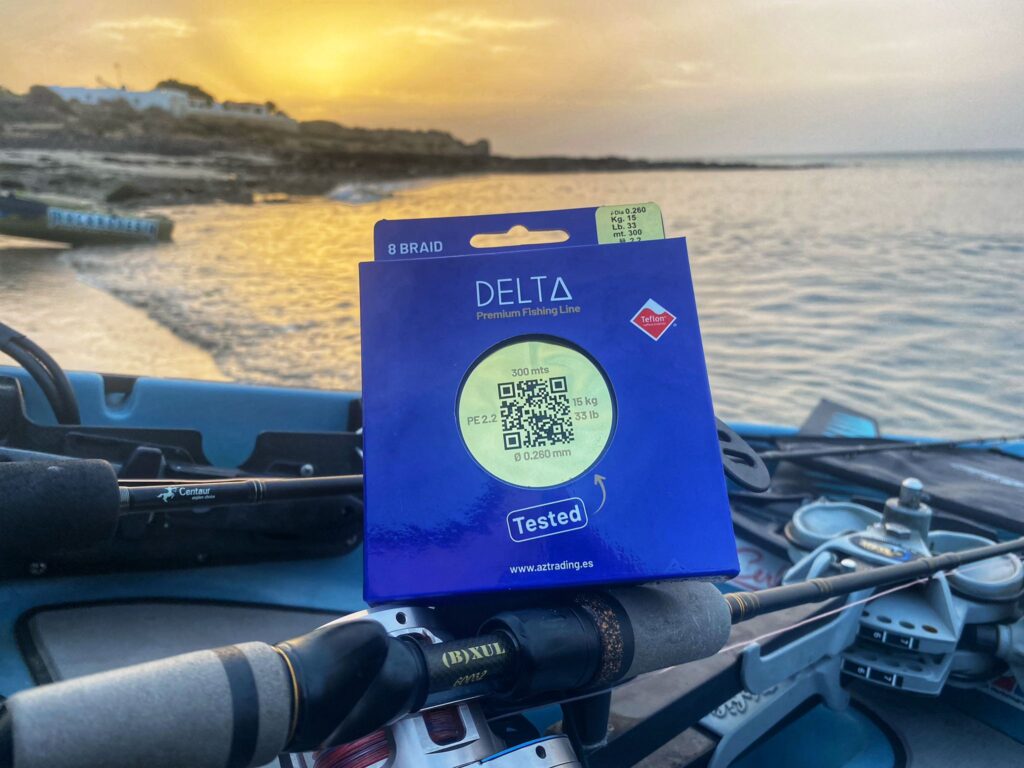 In the accessories section, BLACKMAGICTACLE offers backpacks with boxes and departments perfect for carrying everything you need.
Lures, we have a great variety. From the small poppers and walkers of our brand HALCO, to the stickbaits of BLACKMAGICTACKLE, the small jigs of BLUECRAB, the small spoons, jigs or sinker heads of HALCO up to the famous South African GT ICE CREAM lures.
For all types of fishing in kayak, it is very important to have a good jig. In this case, we have the Blackmagictackle floating line with a fat handle, although we can also carry a small AFTCO hook if our intention is to fish for big fish.
We hope you have enjoyed this article.
In our website WWW.AZTRADING.ES, we have all the materials of the article, and more, for the enjoyment of this type of fishing, lures, lines, rods, clothing, hooks, salabres etc, you can view videos with test, video tutorials with uses of materials, and many more sections that we invite you to discover.
You can also send us an inquiry if you need help Aztrading@Aztrading.es
Good bow and good fishing!
Remember that it is our obligation to fish responsibly.
Don't leave rubbish in the fishing boat or throw it in the water.